15 May

Sell Car SG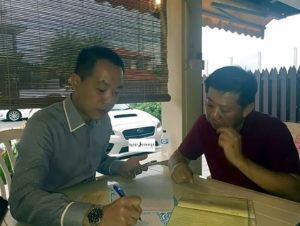 Thinking of selling your car? Almost 90% of car owners end up selling thousands below market price because of 3 mistakes;
1. Ignorance; Selling directly to a used car dealer recommended by someone or searches on the internet without first know the CURRENT market price that we can provide you for FREE.
2. Assumption; Thinking that trading your car for a new car can get you a better value. In fact, your car ends up at the used car dealer's lot eventually.
3. Worries; About the whole process, paperwork and full settlement as you don't know that someone like us can help you settle everything when you sell directly to a private buyer at the CURRENT market price.
Since 1996, thousands of seller had been getting thousands of dollars by selling their car with our proven professional service. What's more, continue driving while we get that correct buyer to pay you the CURRENT market price for your car. Get updated first with our FREE market valuation of your car before you decide your next step. No obligations even if you are just finding out the market price for future use.
Call 93888166 or visit https://sgcarconsign.com.sg/how-it-works/ for more information today.