11 Apr

5 Things You Can Do Now So That Your Car Remains Tip Top After The 'Circuit Breaker'.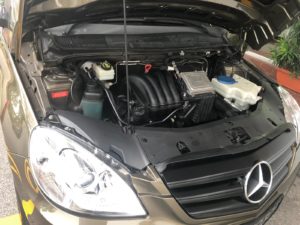 With the 'circuit breaker' in place, here's what you can do with your car.
1.Under the hood
a) Fill up the coolant in your radiator and coolant tank.
b) Check if you have enough engine oil by checking the dipstick.
c) See when you last change your car battery.
d) Use a damp cloth to remove soot and dust from your engine compartment.
2.Starting Up Your Car
a)Warm up your car 3 times a week so that you can maintain some power in your battery.
b)See if there is any water leakage dripping underneath your engine without turning on the aircon.
c)Check if there is any over heating by looking at the temperature meter after 5 minutes.
d)Turn off your engine after 5 minutes.
3.Exterior Of Your Car
a) Get a pail of water and wet the cloth.
b) Wash your car with just water to remove dust.
c) Use a dry cloth to wipe off the water.
d) Use excess water to wash your rims and check tyre pressure at the same time.
4.Interior Of Your Car
a) Remove floor mat and vacuum the underneath.
b) Vacuum the floor mat.
c) Put insect repellent to keep away insects.
d) Use a damp cloth to wipe dust from your dashboard and doorboards.
5.Boot Of Your Car
a) Remove everything from your boot.
b) Keep those you need and throw unwanted items.
c) Air your boot as some people put shoes and clothings in it.
d) Vacuum and put insect repellent to keep away insects.